The Blocs Font Manager lets you install any of the fonts from the Google web font library giving you the ability to use them within your designs. Blocs also supports all of the available Google Font subsets such as Cyrillic, Arab and Greek.
Open Font Manager
To access the Font Manager, navigate to the main preferences by selecting Blocs > Preferences from the apps main menu.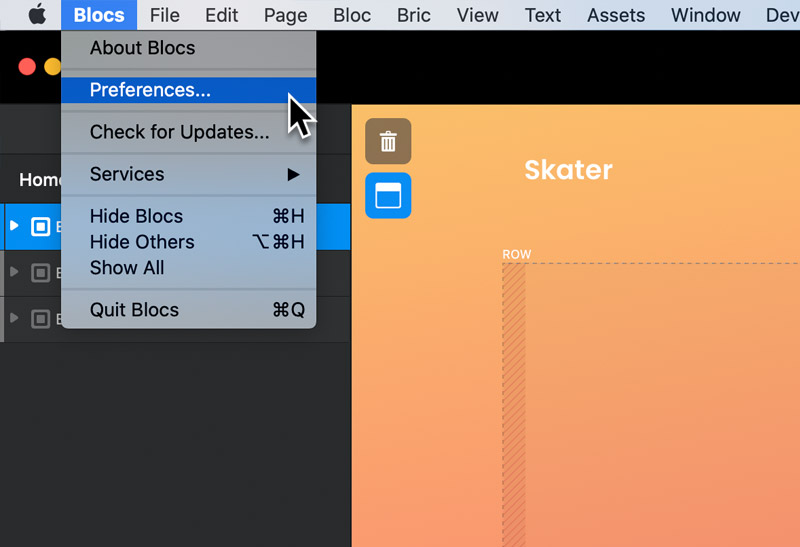 From the preferences window, click the button labelled Manage Fonts to open the font manager.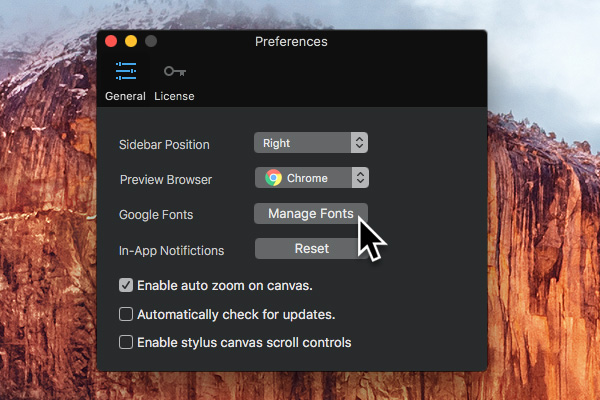 From here you can select any installed font to preview it. There are two buttons located at the top right of the font manager marked with a + and –symbol. The – button will remove any selected font from your library and the + button will let add a new one.
Adding New Fonts
If you click the + button a sub-window will appear that has an input field on it. Paste the code snippet provided by Google in this field and then click the button labelled Add Font. This will close the sub-window, now click the button labelled Save Changes in the bottom right corner.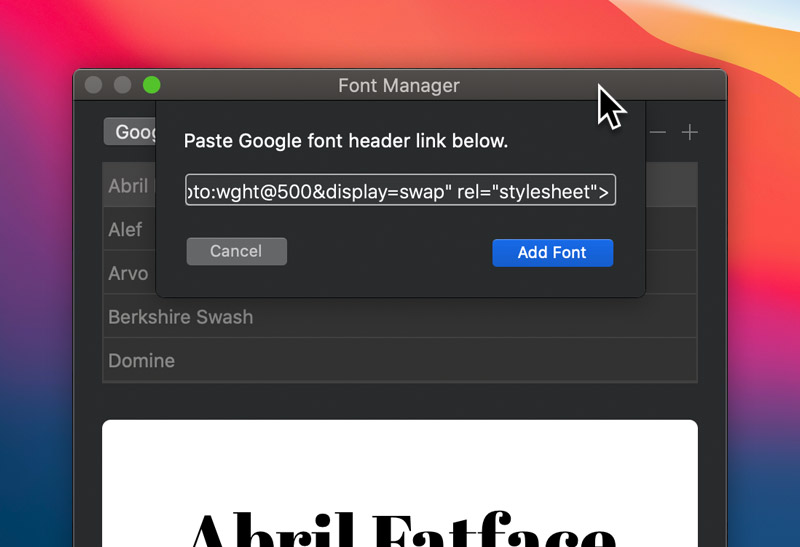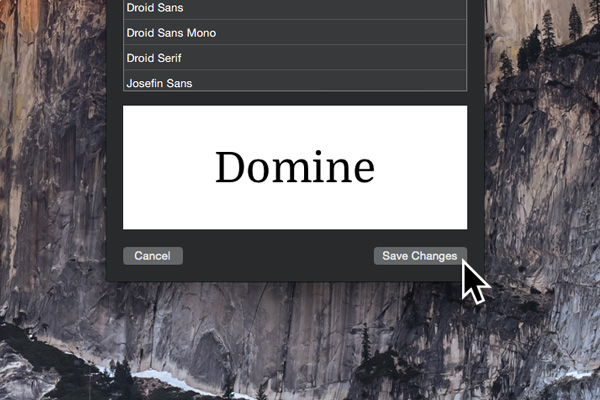 You now have access to this Google web font within the Blocs app.