If you have a valid license for Blocs V2, you will be happy to learn you can upgrade to Blocs V3 at a special discounted price saving you 30% off the list price of Blocs. Additional discounts may also apply when we run promotions such as Black Friday and Cyber Monday.
Access Upgrade Discount
To gain access to this discounted upgrade pricing, please follow the steps below.
1. Make sure you are running the latest version of Blocs V2 (2.6.5)on your Mac, if you don't have this version, you can read about updating Blocs here or download the latest version of Blocs V2 directly from the Blocs V2 release archives.
2. Launch Blocs V2.6.5 and open the main Blocs application preferences, you can access them via the main menu Blocs > Preferences.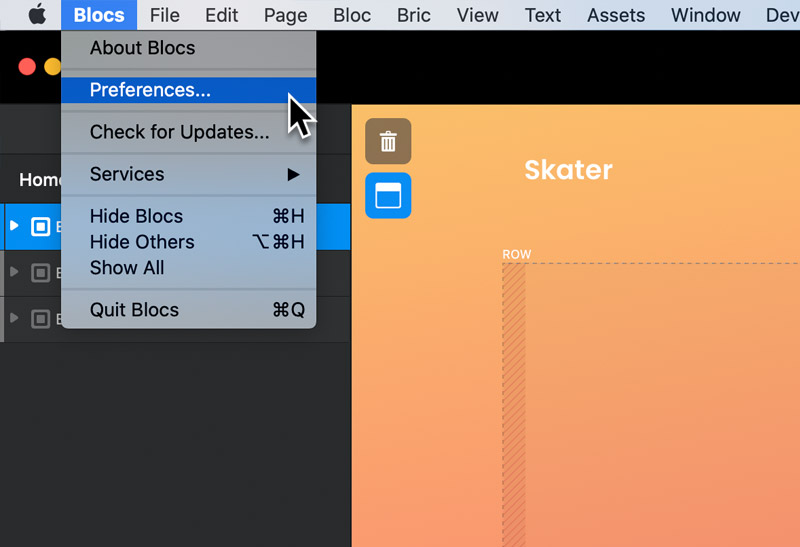 3. Now from the preferences window, click the tab labelled License. If your copy of Blocs V2.6.5 is activated, you will notice a button labelled Upgrade to Blocs 3. Clicking this button will open your browser and walk you through the steps to purchasing Blocs at a special discounted upgrade price.
Having Trouble?
If you are still having upgrade issues, you can get in touch with our technical support here.