What is Google ReCapture
Google ReCapture is a type of spam protection for forms. It uses an advanced risk analysis engine and adaptive challenges to keep malicious software from engaging in abusive activities on your website.
How to Setup
The ReCapture setup requires a Google ReCapture account and a site and security key, you can read all about getting your ReCapture site and security key from Google here.
To add Google ReCapture spam protection to a form, simply add your Google ReCapture site and security key to the ReCapture input fields in project settings.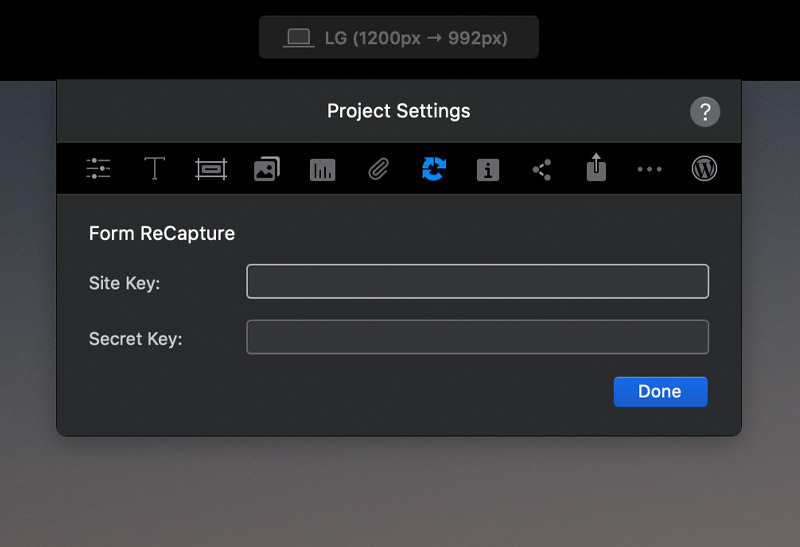 Next, add the ReCapture Bric inside the form in your Blocs project.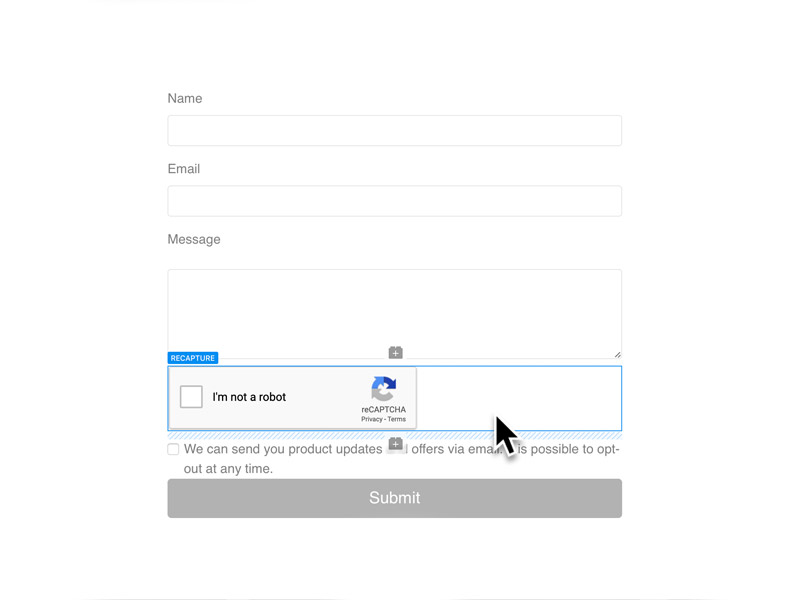 Testing ReCapture
To test ReCapture you will need to host your exported site at the correct domain that you selected in the ReCapture setup over at Google.