The Problem
When I try to preview my site with Blocs using the in-app preview or the preview in browser option, it doesn't work. All I get is a blank screen.
The Solution
By default Blocs is setup to use a local server for previewing, this server runs on port 8080. If in-app previewing is not working, it could be because another app on your Mac is using this port (8080). If you are encountering preview issues, we recommend first using another port on your Mac to run the Blocs preview. This can be done via the main app preferences.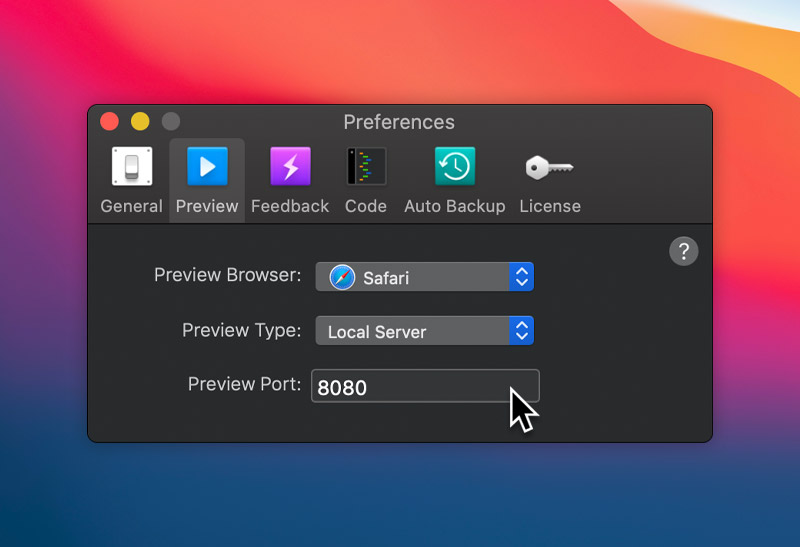 If changing the port doesn't fix the issue, switch the Previewing Type to File Preview via the main app preferences, this will stop Blocs using a local server and instead will simply load the static file during preview.